The Director's Note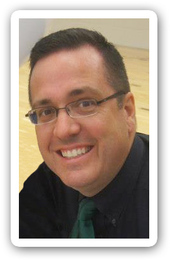 A word from Mr. Fowler...
​February 15, 2018


It's been a busy winter and we have a lot happening in and around the Eastside Band Room. Tonight we kick-off the start of #tpoe23 as we welcome 8th graders and their parents to Eastside. Our LGPE rehearsals are going well and next week we have some terrific things lined-up after Winter Break!

Thanks for being part of what we do.

Go Band!

​
October 7, 2017
We've made it to Fall Break and I wanted to thank everyone who has worked to make our band what it is - from the kids and parents to the staff and other supporters. From the peanut stand to the grills we've got great people helping us!
It really does take a lot to put a band together. While Gabby was conducting TPOE and the Stand Hammers in the stands last night and I went over to talk to our visiting band director, I thought about what I saw across the field in the home stands. It was impressive! Then the show was our best yet; sure it is not perfect and there are things that need cleaning up, but it really was terrific!
In the press box at halftime, I thought about the truck drivers, props crew, and chaperones and Mr. Clark working hard. I thought about the wonderful people getting it done in (and behind) the concession stand. I thought about the Booster officers who do so much and the fact we hired a composer and drillwriter who delivered outstanding products for us. (This is our fourth year of playing Randall Standridge's music and marching to Heath Jones' drill, and undoubtedly TPOE is better than five years ago.)
And then I thought about the kids. The ones in our band today, the ones out there in the "real world" getting it done as adults (some of whom are working w/ us - Thank you Ben, Chase, Shannon, Victoria, and of course Mr. Clark.), and the ones yet to make their way to Eastside - the band members of the future. I thought of the kids who've gone on to be part of college bands - from UGA to Mercer, Georgia Southern to Georgia State, and Albany State to Auburn, and so many others. And it doesn't go without mention I think about the quitters who miss out in so much.
Band is special! I hope you all know that. I, for one, will never forget it! To get to be part of your lives is special, but having you all be part of mine and my family's is the real joy. Thank you!
Have a great Fall Break! We have a big week ahead once we get back. The marching band will head to Warner Robins to compete in a history-rich contest we've never attended, and then we'll get ready for our first-ever Halloween Concert!
I expect to be able to update the website Monday. We have a big game Friday! So check out reporting times and so forth for Friday.
Thanks again. Parents - We could use another truck driver volunteer, or two, if you are able. Please let me know if you're interested. And if there are volunteer skills you'd like to offer and just haven't been asked, let us know that too.
Take care, have a great break, stay safe, and Go Band!
Mr. F
​
May 25, 2017
A full year of school - Check. Band Banquet - Check. The Graduation Band is ready for Saturday - Check! Pool Party in the works for tonight. One final goodbye to our #TPOE21 Class of 2017 Seniors is on tap for Saturday. All that's left is to fully crank-up #TPOE22.
Please get those deposits in. The 2017-18 MB Fees are $275 for Rookies and $225 for Vets. We start-up on Monday afternoon June the 5th with the Band Leadership Team and then Thursday June 8th with the full band. Get on board!
As for the final thoughts on 2016-17 - It's been a special year and the band has continued to improve in so many ways. But for me, the band director who is also a father of one of our seniors, saying goodbye this time is more difficult than ever. But I can honestly say, the band is better off today than when Katie Beth's class began band in the 6th grade and we have come a long way since they came on board as freshman just four short years ago.
Band is special! Thank you to our kids and parents for being part of it.
GO BAND!
​
E
nd of April, 2017
It's been a great year and a lot of music has been band here in Covington and across the country. Next year is shaping-up to be tremendous! Get on board with #TPOE22.
Up next - Middle School Visitation Days, The Spring Concert, Graduation Band Rehearsals, Drumline Try-outs, The Band Banquet, The Pool Party, Graduation, Memorial Day, and then the summer. Please stay aware of the calendar and teh Weekly Band Agenda.
Thanks for being part of our band and our Band Boosters! Don't miss Tuesday, May 2nd at 7pm.
End of Football Season
"
Congratulations TPOE! Great job this season; it is so nice to know we ended the contest season with a truly terrific run of our
"Around the World in 8 Minutes"
show. We made it better all fall and we wrap this one up having achieved more than any of the previous 20 editions -- Three contests and three sets of Superiors. Thank you,

#

TPOE21 ... While there is a lot to do and experience the rest of this year, I can tell you honestly, I look forward to what

#

TPOE22 will be able to do. GO BAND!
"
And here is what he had to say after the play-off loss:
"
What a terrific season was had by

#

TPOE21 ... I so hate to see it end. The Eagles fought valiantly but ultimately came up short, losing 24-17 to Spalding. Of the 21 editions of TPOE, this one exceeded the others in so many ways! All of our seniors since that first graduating class in 1998 have been special to me, but this crowd is something else. The year is not over (just the football season), but they should know what they mean to me will stay with me forever! I love you guys ... Thank you! I'll post more tomorrow, but tonight, I'll lay my head down proud of the TPOE Class of 2017. (I hate John couldn't be with us the entire evening, but I'm glad he stayed as long as he could, and I missed Christian.) Good night, and GO BAND!
"
4.23.2016
As you can see, I got a little behind on updating the Director's Note. I need to do better. The spring is here and it will be"Marching Band Season" before we know it. Do check out the website, and check back here for more soon.
​
Thank you to all who helped make our 1st-ever Small Ensemble Concert successful. Let's continue to raise the bar!
The Symphonic Band @ Georgia State was fantastic! Thank you one and all.
​
Congratulations to the members of the 2016-17 EHS TPOE Colorguard!
Emily Adams, Dakota Aycox, Lauren Cumming, Mary Edwards, Rebekah Emerson, Katie Beth Fowler, Corene Fuller, Saniyya Fulton, Shannon Harper, Kaitlyn Hegwood, Alyssa Huie, Abby Lang, Bryson Mahaffey, Lizzie Massey, Lily Mayfield, Lila McGiboney, Caitlin McGowan, Kiara McKay, Anna Mendoza, Emily Mendoza, Ivy Shepherd, Remington Warthen, Anna White, and Ansley White
​
LGPE was AMAZING!!! Thank you to EVERYONE who made it happen ...
Check out the TPOE youtube channel & our LGPE 2016 "Playlist":
https://www.youtube.com/playlist?list=PLNu_TKaDfK0E3ZLuAylxHOFJ0173VmNKS
11.9.2015
Well, the football season is over and Man! do I wish we had another game. As I have said publicly, by every measure, this year's edition of
TPOE
was by far our best EVER! And that is in no way a knock on our previos years' bands; it's just a tribute to us successfully "Raising the Bar." The band definitely gave me, and so many others, plenty of reason to SMILE!
With 35 seniors, the end of the marching season is particularly sad and I know we will n\miss each of them as the rest of us gear up for next year's TPOE MB. That said, we have a lot to which we can look forward. Football may be over for the year, but "Band Season" is year-round.
Next up we have The Fruit Sale, Veteran's Day, Thanksgiving Break, The Christmas Parade, The Holiday Concert, All-State Auditions, Tuba Christmas and then the end of the semester. (
And that's all before Christmas Break.
)
Right now we need to be busy selling fruit and practicing. There is a short turn-around between our highly successful, much enjoyed Fall Concert and the Eastside Band & Chorus Annual Holiday Extravaganza on Dec. 10th. So please stay "in-tune" via our website and be at the necessary rehearsals.
Thank you for being a part of our TPOE Band family and let's keep "raising the bar."
-Mr. F
8.2.2015
Welcome back! The school year has started, and TPOE has been busy for more than a couple of weeks putting together what will be our best show EVER! Don't forget that high school band is about far more than just marching band and football season. Check out our website and you'll get a glimpse of what all is happening in and around the band room. GO EAGLES! And GO BAND!
-Mr. F
3.25.15 (Football schedule updated 3.29)
Lot's of exciting things are happening around Eastside. The word is out this evening that we have a new head football coach - Congratulations Coach Hoff! Colorguard Try-outs are about to start and we are in the planning stages of an amazing trip (or really two). We are also planning a great fall show and I wanted to share the football schedule with everyone for the Fall of 2015.
Here it is:
2015 EHS Varsity Football Schedule & Band Contest Dates
(CONFIRMED 8.2.2015)
DATE OPPONENT Aug. 14 Scrimmage vs. Newton @ SharpAug. 20
(Thurs.)
Home Scrimmage versus WestminsterAug. 28
Alcovy (H) @ SharpSept. 4
Madison County @ SharpSept. 11 Griffin* @ SharpSept. 17 (Thurs.)
Jonesboro* @ 12 Oaks (Lovejoy)
Sept. 19 (Sat.) Marching Band Festival in Cochran, GeorgiaSept. 26 (Saturday) Eagle's Landing*
@ Sharp (HOMECOMING)Oct. 2 OPEN Saturday, 10/3 Band Contest
@ THOMSON HIGH SCHOOL
Oct. 9
Locust Grove*
@ Locust Grove
S
aturday, 10/10 Band Contest
@ EAST JACKSON HIGH SCHOOL
Oct. 16 Henry County* @ Sharp
FALL BREAK - The Week of Oct. 19th
(There is an away game this week.)
Oct. 23
Hampton* @ Hampton
Oct. 30
Walnut Grove* @ Walnut Grove
Nov. 6 Region Play-In Game** Location TBA
(Likely AWAY)
*
Region 4-AAAA Contest
**
Region Play-In Game will determine play-off teams 1-4.GO BAND! GO EAGLES!1.11.15
Sorry for the long delay between "Director's Notes." Things have been pretty busy and there are some terrific times ahead for TPOE. Please plan now for a couple of things -
Saturday, Feb. 21st: The Annual Concert Band & Symphonic Band Mini-Camp (We bring in specialists to help us prepare our LGPE program)
and
The TPOE 2015 Summer Band Camp - The Week of July 20th.
Stay tuned and keep enjoying, contributing to, and making our band program what it is.
GO BAND!
11.19.14
Hello TPOE Band People - (Please read, but there is an entertaining like embedded in the text - Enjoy ... And PRACTICE!)
We do have a marching band rehearsal this Thursday, and I promise we will finish before 5. (Many of us are involved either at The Square for the Lighting or at the school for Oklahoma in the evening. Break-a-leg, people!)
I am about to update the website with details about Friday. So check there soon.
Also, it is not too late to turn in fruit orders. If you have a physical order to turn in, please get it to the band room by Friday afternoon. Emails can be sent in until Sunday.
And finally, December is right around the corner. Please check the website for the upcoming schedule. We have had a number of folks help us with the concert uniforms, and I do want to publicly thank them. The concert will be Monday night December 15th at the old Newton HS. For new folks - we do our holiday concert with the Eastside Choruses and it is a huge event. You will not want to miss it.
So, in closing, rehearsal Thursday, GO EAGLES Friday, Have a great Thanksgiving, practice -
here's a great video that might inspire someone to take home an instrument
- and be ready for a full and fun December. The parade is Saturday, Dec. 6th, All-State Auditions are the next Saturday, and Tuba Christmas is Sunday the 14th.
Thanks.
-Mr. F
9.14.14
Hello TPOE people,
Thus far, the year is flying by. We are nearly one-third of the way through the football season, we're halfway through September and the marching band contests will be here before we know it.
So far the band has done well and things are coming along nicely with the show. This week is Homecoming at Eastside which means there will be lots of distractions and we won't get to march our entire show Friday. That said, we do plan on doing some special things on the field that you will not want to miss.
Please continue to get those band fee payments in and if you are a band student - PRACTICE! If you're a parent, please encourage your band member to practice.
Have a great week! And plan for our upcoming Saturdays: Band Contests on September 27th & October 4th and Home Games on October 11th & November 1st.
Also, be sure to visit
w
ww.acgraphicshop.com/tpoe
and use the coupon code "TPOE14" to get FREE shipping. The FREE shipping is available between now and 11:59 p.m. on Sunday, September 21st. All items ordered with the coupon code will be sent to the school. After the 21st you will still be able to purchase items, however you will have to pay shipping and they will be sent directly to you.
Good night and GO BAND!
---

Here is the 2014 Football Schedule!

2014 EHS Varsity Football Schedule & Band Contest Dates

DATE OPPONENT
Aug. 29 Alcovy
Sept. 5 Madison County

Sept. 12 Griffin*

Sept. 19 Jonesboro* (HC)

Sept. 26 Eagle's Landing* Saturday, 9/27 The Oconee Classic in Milledgeville

Oct. 3 OPEN Saturday, 10/4 The Super Bowl of Sound in Carrollton

Oct. 11 (Saturday) Locust Grove* Eastside's 200th Varsity Game

Oct. 17 Henry County*

FALL BREAK - The Week of Oct. 20th (There is a home game this week.)

Oct. 24 Hampton*

Nov. 1 (Saturday) Walnut Grove* (SN)

Nov. 7 Region Play-In Game** Location TBA

*Region 4-AAAA Contest
**Region Play-In Game will determine play-off teams 1-4.


7.31.14
Well, the start of another school year is upon us. Best wishes to everyone on the first day. The band is already off to a great start and I am truly excited about the kids and the adventures we should have this year making music.
Parents - Please stay in-tune with the Eagle Bands via our website, Facebook, Twitter, Remind, Charms and whatever other means available. Plan now for the Concession Training Session Booster Meeting fun to be had at the stadium on Tuesday evening, September 2nd.
Kids - Please get off to a great start in your classes. Don't wait!!! So often kids dig holes for themselves that they spend the rest of the year trying to climb out of - and I've observed in a race like the school year, it's far better to get out in front.
We'll start playing in the classes on Monday. Please make sure your instrument is in good working order before you get to school Monday.
Good night and have a great tomorrow!
-Mr. F7.25.14
What a great week with the Eastside Band! Thank you to everyone who helped make it possible. The kids, the parent volunteers and the band staff were all amazing! Below you will find the flyer that was given out at the parent meeting on Thursday night. If you were not able to make it, please read it carefully and don't miss out on the opportunities that are there - especially your chance to order a "COLORS!" Show Shirt.
Finally, there are a few important band events between now and the start of school. You can find out about each here on the website, but here is an overview:
Tomorrow (Saturday the 26th) -
DCI at The Dome
for those who purchased tickets. The details are posted here on the website, but if you'll sign-up for the "EHS at The Dome" Remind101 class, you'll be informed all day long. You can do that
HERE
or by texting
TPOEdci
to
424-203-0414
.
Then - Monday we have Full Band rehearsal frm 6:30 pm until 8:45, Tuesday we will have TPOE Band Pictures (for the football program and school annual), and Wednesday we will present a show for parents and friends at 8:10 pm following Open House at Eastside HS from which is 6-8 pm.
Don't miss out! And thanks again to all of the folks who worked hard to afford the kids the opportunity of having a great week.
Kindly,
- Mr. F
6.24.14
It's not too early to plan for the Fall. Please get involved. Tonight, during the TPOE rehearsal, we will have the first Band Boosters Meeting of the year.
There are lots of ways to get involved and during our next three Tuesday night rehearsals, there will be ample opportunities for volunteers to help. Please email Ms. Sheets or myself -
president@prideofeastside.org
will get her and
director@prideofeastside.org
will get me - and we will help you find a way to help.
Take care and check the website often. On the homepage you'll find information about Kroger, CHARMS, Remind and much, much more.
Thanks again for being part of our band and for having your children in the Eastside Band program. Take care and have a terrific summer and I hope to see you tonight. GO EAGLES! and GO BAND!
- Mr. F
6.2.14
Happy June!
As we close the door on this past year, we get to look ahead to a terrific 2014-15. Things are indeed shaping up for next year to be tremendous and I, for one, am excited to get to be a part of it!
The first thing on the schedule for us is our Kick-Off Rehearsal for the 2014 TPOE scheduled for Thursday evening June 5th. The main rehearsal is from 6:30 until 8:45, but the Drumline members need to be ready to start at 6:30. If you're "in town," be here. We should have a great time!
Check the homepage for the details regarding the rest of June up through Band Camp. There will be updates to that page frequently over the next few weeks. In the meantime, please get those marching band payments in and mark your calendars. On down this page you can see the schedule for the Fall.
Have a terrific summer and I will see you this Thursday and then later in June. GO EAGLES! and GO BAND!
- Mr. F
4.2.14
Hello Eastside Band People & Friends -
The Spring is zipping right along and we have all sorts of things going on with the Eastside Bands. This week we are holding Colorguard and Drum Major Tryouts, as we begin to gear-up for the summer and the fall. There is a Band & Chorus Trip to The Windy City right around the corner and once we return to school from Spring Break, we will be holding 8th
Grade Band Meet & Greet Sessions
at two of our middle schools - Cousins (Thursday, April 17th) and Indian Creek (Friday, April 18th). The fun doesn't stop there - Concerts and the Band Banquet and Graduation Band are just a few of the things that will keep us busy during April and May.
I mentioned gearing-up for the fall. Well, the TPOE members anxiously awaited the news of the announcement of the music for our 2014 Fall Show and they learned yesterday afternoon that the show is - "Colors!" by Randall Standridge. The show will feature "A fiery Latin inspired Opener ("Red/Orange"), a bluesy middle tune
("Blue/Purple"), and a high energy closer ("Yellow/Green") round out this colorful marching composition.​" I really do think the band and the crowds (and the director) will all enjoy the experience that will be the 2014 edition of
The Pride of Eastside
. (We will get links to the tunes posted in the near future, so do check back regularly!)
Take care and have a terrific Spring Break. GO BAND!
2.25.14

Hello Eastside Band People -
A number of things have been updated here on the band's website - please check it out. Among the updates you will see links to the
2014-2015 NCSS Calendar
, the 2014 Eastside Football Schedule, and the
Chicago Itinerary
. There is also information here about the Band Booster Meeting this Tuesday evening and specifics about the upcoming LGPE performances.
Please make tuning into the band's website something you do regularly. And if you have not updated your Charms account information or signed up for the TPOE Remind101, please do so. (Instructions are on the homepage.) Our goal is to stay in touch and keep you informed better than ever!
Finally, thank you for being a part of The Pride of Eastside Bands. What we have is special and I am glad we are in it together! Have a great week and please email me with any questions.
Kindly,
~ Mr. F
2.19.14
Hello TPOE Band People,
Lots of important things are upcoming for the Eastside Bands. Please read the bulleted points below:
First, thank you to everyone who helped to make last Saturday's Concert/Symphonic Mini-Camp go well. It was a GREAT day!
Next, the 2014-2015 NCSS School Calendar has been approved and released by the school board. While additional TPOE Marching Band information will be available soon, please note that our "Band Camp" will be the Week of July 21st. Please plan now and spread the word!
There is a Band Booster Meeting scheduled for next Tuesday, February 25th at 6:30pm that will immediately be followed at 7 by a "mandatory" Chicago Trip meeting.
Chicago People - We really need you to be at the meeting Tuesday (Students - Bring a parent!). There are a number of trip details (including rooming assignments) which must be addressed. For those who simply cannot be there - for instance, we know there are EHS sporting events involving band students - students must stay for a brief session Wednesday immediately after school. Also, Chicago people the final payment deadline has passed, but with the break and the weather there are a number of people planning to send there's in Monday. Please take care of that.
Finally, LGPE is soon. The Concert Band is scheduled for Friday, March 14th at 11:30 am and the Symphonic Band is scheduled for Saturday the 15th at 11. Both concerts are at Rockdale HS and are FREE.
Have a great break, thanks for being a part of our band, and please email Mr. F with questions.
Thank you ... and Go Eagles!!! and GO BAND!!!
12.09.13

Hello Friends!
First, please plan to attend the concert next Monday at Porter Auditorium on the campus of the "old" Newton HS. The Band & Chorus Holiday Concert has always been a standing-room only event and having it at Porter will provide everyone a seat. So, bring a crowd!
Next, we could use some help over the next couple of days: The Fruit is coming in Thursday morning and should be ready to be loaded into cars beginning at 1pm. That said, we need some volunteers to help!
Thursday is also the dress rehearsal for the concert, as well as the night of the Indian Creek holiday concert.
Those last two points mean that we really could use a parent to help during the rehearsal (last time we had two and they were great) and we need a couple of folks to man the fruit distribution during the rehearsal and until 6:30pm, so that I can leave after rehearsal and take equipment to Indian Creek. Please e-mail me if you are available to help. Thank you and I hope to hear from lots of y'all.
Here are the upcoming events:
Wednesday - Concert Band Rehearsal
Thursday - FRUIT and CB/SB/Jazz Band Dress Rehearsal
All fruit needs to be picked-up by 6:30.
Saturday - All-State/DHB Auditions at Lithonia HS (the info went home today.)
Monday - 7:30 p.m. Holiday Concert @ Porter (Details to go home Friday, but I know we could use some help Monday afternoon.)
Finally, do get those second Chicago Payments in soon (the deadline is the 15th). Thank you!
11.13.13
Hello TPOE Band People -

Hopefully everyone has been out there selling fruit these last couple of weeks. It's not too late if you have not gotten yours; download a form and make some calls. (Also, I know there are still some teachers at the school who have not yet been approached by fruit sellers.)

I wanted to remind everyone to get their fruit orders and monies turned in this Friday. We need to get the band's order to the folks in Florida first of next week.

Also, thank you to all who brought food items to the concert last week in support of the Key Club's efforts. The concert was a lot of fun and I appreciate everyone who spent the evening with us at the school. Next up, there are a lot of things lining up for the holiday season to be a blast, so stay in-tune with TPOE by visiting the website often!


Have a great day! Thanksgiving will be here before we know it.

~ Mr. F
11.04.13
Hello Band Parents (and students) -
The Fall Concert is Tuesday night. Come out and an enjoy an evening of music with the Eastside Concert and Symphonic Bands, as well as the Eastside Brass. Also, you will not want to miss the premier of the ACADEX Jazz Band!

The fun starts at 7:30 with a few moments with the Eastside Band Boosters. Then a little before 8, the Eastside Brass will get the tunes started. So if your a parent, either come with or bring your band member and hang around.

The Symphonic Band members should get back to the school by 7:05, get their instruments, and head to the cafeteria. The Concert Band folks need to get back to the band room by 7:15. We will warm-up in there.

Don't miss the fun and remember to bring a canned for the Key Club's Can Drive event. It is Key Club Week and all of the non-perishable items brought to the concert will be donated on behalf of the Eastside Key Club. See you Tuesday! And thanks again for your support!

-Mr. F

Oh - And don't forget to get out there and sell some band fruit!!! Check the fundraising page for details.
10.31.13

Hello Band People -
Here are four things I need for you all to read:
1)
Senior Night
and
GSU Band Day
will make for a pretty full weekend. The Band Day buses will roll by 7:25am Saturday. Please don't be late!
2) The
Fall Concert is next Tuesday
. The dress rehearsal Monday will end at 4:40 for the Symphonic Band and 5:30 for the Concert Band. (We could use some parent help between 3:30 and 4:45 - let me know if you're up for it.) The concert will begin with a few moments with the Band Boosters at 7:30 and then the music will start at 7:55 with the ACADEX Jazz Band.
The band members should wear a solid fall color shirt, khaki pants, and dark (appropriate) shoes
. Come out and enjoy the evening!
3)
The Fruit Sale
has kicked-off. If you did not get a form today, please get one tomorrow. (A portion of the profits of the fruit sale will go directly into the student accounts.)
and 4) We had a terrific number of folks turn in their
Chicago Trip
deposits today. Thank you. If you were not able to get yours in today, but would still like to go, please get word to me Friday. We have a few more spots available and the trip is shaping up to be terrific.
Don't miss out.
Thanks again for being part of our band. Go Eagles, Go Band ... and GO SENIORS!!! Come out Friday night and cheer them all on!
And have a great weekend!
- Mr. F
10.03.13
Hello TPOE Band People -
Attached is the long-awaited Chicago Trip itinerary, along with the payment schedule. The Eastside Band has taken wonderful trips since our first venture outside of Georgia in 1998, and next Spring's trip to Chicago is shaping up to be similarly terrific. Here is the gist of the attachment:
1) The trip is scheduled from Friday evening, April 4th to Tuesday evening, April 8th.
2) The itinerary is broken down highlighting the various activities and meals as they are currently scheduled.
3) The cost is $540 and a payment schedule is shown.
4) Finally, we must have a deposit by the end of October.
At the suggestion of Mr. Singleton, we are including the EHS Chorus in this exciting adventure, and like a trip several years ago to Canada, I suspect the time on the road with the chorus will be a lot of fun. While we are planning dedicated fundraisers to help students raise funds for the trip, the initial deposit does need to be paid. Please let me know if you have any questions. Thank you and please plan now so that the most people possible can go.
Take care and have a great Fall Break - if you're in town, please join us for the away game at Lanier - be sure and see
the WBA
for details!!!
1
0.02.13

Hello TPOE Band Parents & Students,

We are at the midpoint of the football season, and with Fall Break upon us, I need to get the information in your hands about the Chicago Trip. Our hope is to send information out tomorrow evening. In the meantime, please go ahead and look closely at your calendars and begin giving thought to whether or not your band member/child will be able to go with us. The Eastside Band has a long history of taking fabulous trips and the experiences the kids (and chaperones for that matter) get to share are always terrific!

The trip is slated for Friday, April 4th - Tuesday, April 8th next spring. The cost is $540 and includes a lot. A deposit will be due at the end of October, so we do need to seriously begin considering our plans. Stay tuned and check the website over the next few days.

Here are the plans for next week: We will not be practicing, but we will be traveling to Lanier HS in Gwinnett Co. next Friday night. I should have specifics about that day's itinerary posted by the end of this week. The plan is to leave earlier in the afternoon than we usually leave (since we will not be in school) and stop up the road for supper. It should be a great afternoon/evening!

And finally - Thank you to all who made it out last Saturday to Baldwin County for the band contest. Our next contest is Saturday, Oct. 19th at Rockdale HS in Conyers. Hopefully we will have that schedule at some point in the next few days. With that said, as I said earlier ... Stay Tuned! Thank you again for being part of our band and I do hope everyone has a terrific break!

~ Mr. F


P.S. We are also looking to move the Fall Concert from Tuesday, Oct. 28th to Tues., Nov. 5th. That adjustment to the calendar will be confirmed soon. Thanks!


09.23.13
Hello Eastside Band People -

Here is the link to the Baldwin Co. HS band contest information - http://baldwinband.com/oconee-classic-marching-contest.html

I am also attaching the contest schedule, in the hopes many parents and supporters can make the trip to Milledgeville. TPOE performs at 7:00 pm.

The schedule for Saturday is here on the website's WBA page. Please check there for any changes and/or updates. In the meantime, basically the itinerary for the day is as follows:

Noon - Meet on our practice field in Black Show Shirts and shorts & Band shoes. Make sure you have other clothes or shoes you may need for the day. Colorguard, white tennis shoes will be fine for the rehearsal. We will rehearse and then at 1:30, the Band Boosters will provide us lunch. We will load and roll toward Milledgeville at 2:30.

Once at Baldwin Co. we will - Dress, Warm-up, Perform, Watch two other bands, experience the Contest Awards, and then load-change-eat before departing for Covington. (Most kids ordered the Chick-fil-a meal deal - Please send in the $5. I've asked those who do not want the CFA meal deal to bring something for their supper; I am not sure what will be available at the BCHS concession stands at the time at which we plan to eat.)

I expect us to return to Eastside by approx. 10:30 pm Saturday night. It should prove to be a pretty fun day!
Thank you. I remain glad that you and yours are a part of OUR band! GO BAND! GO EAGLES!
~ Mr. F



09.18.13

Hello Band Parents & Students,

The school system has again asked us to complete a survey to help evaluate the job we are doing. In an effort to support this cause, I am posting this note, along with the link to the survey:

PARENT SURVEY - The surveys do need to be completed before the 27th. Thank you for your help!

Students should have completed the student survey last week at school, parents, please visit the link and take the survey at your convenience. It won't take very long and it will help the school as we continue to assess where we are and strive toward where we want to be.

As for the band - The Closer is on the field and we plan to perform the entire show this Friday. We are gearing up for performances at band contests next Saturday, Sept. 28th, in Milledgeville and then on Saturday, Oct. 19th, at Rockdale HS in Conyers.

Next Saturday's performance is tentatively scheduled for 6:50pm at Baldwin HS and I plan to have a detailed itinerary of the schedule for that day posted as soon as the contest schedule is finalized (hopefully in the next few days).

If you've not finished getting your dues in for this year, please do so soon. Thank you to all who have.

Go Band and Go Eagles!!!

~ Mr. F
Straight from Mr. F's twitter account:
"Not sure I remember a better first time out for TPOE. Thank you to all who make it happen! What a great start to the season! #NCSSBeTheBest"
Follow Mr. F on twitter!! -
@TPOEdirector09.01.13
Great job Friday night! The show is coming together nicely, and I look forward to seeing the band improve over the next several weeks. Yes - there are a lot of things we can (and need to) work on and fix. And yes - it was just the first time out. But overall Friday night was a great showing for TPOE. The rehearsals between now and the band contests are hugely important. We've got to step-up our marching and continue to work to make the tunes sound GREAT! Thanks for helping to make this past Friday a lot of fun, now let's get ready for Jackson!
Also - Get signed-up for the District Honor Band & All-State Auditions! You can download the form
here
- they are due back to me no later than September 10th.
~ Mr. F
08.22.13

Good evening TPOE Band People!

There are several important things to note this week. Here goes:

1) We plan to submit another "Show" shirt order next Tuesday. Everyone should have seen the shirt by now (the students took theirs home the other day); they look great! If you would like one for yourself and have not ordered yet, please email me. The price is only $15, plus $3 for XXL or $5 for 3X.

2) The kick-off for the first game is just a week away. The kids have accomplished a lot since we cranked up the band in the summer and we are excited about the first game. All of the details about next Friday will be made clear next week, but for planning purposes I wanted to let everyone know the basic routine now. On Friday, the band will meet back at the school at 5:45 pm, we will have roll call and then load the buses to leave by 6:15 to go to Sharp Stadium (for this first game, we will be the "Visitors"). The game should conclude sometime after 10:00 pm and we can expect to be back at the school a little after 10:30.

All students are expected to ride back to the school with the band, unless parents wish to take their band member home with them from the stadium. If that is the case, please send in a note by Thursday afternoon, detailing which parent will be picking up the student at the end of the game. Then make sure that parent checks the student out with the head chaperone.

3) The Band Booster Concession Training is slated for Tuesday evening during the Band's rehearsal at Sharp Stadium. I believe the Boosters requested for folks to RSVP regarding that training so they can plan to have enough food for your supper. Please email me if you have any questions. (The concession training is always a hoot! You don't want to miss it.)

4) Each week you will see a detailed "Game Day Itinerary" here on the website under the Weekly Band Agenda. Please continue to check this website often for updates!

5) Thank you to everyone who sold Cokes and who helped with the Coke Sale last week. It was one of our more successful Coke sales ever!

That should cover it for now. Please encourage folks to practice, have a nice weekend, and don't forget to get those T-shirt orders in by Monday, and... GO EAGLES!


GO BAND!

~ Mr. F
08.17.13
Hello Everyone!
Well, we have made it through the first two weeks of school and there are several things I can say:
1) We do have great kids in the band!
2) It is nice hearing good things about them - from the Spanish teacher who tells me the band kids in her classes are terrific - to the people living in the nearby neighborhoods who can hear us practicing, and like to tell me we sound great.
3) When people ask me if I'm ready (or is the band ready?) for the first game, I honestly answer, "No, we're not ready, but we are on the right track."
4) Our website looks great!
We've already had a successful Coke Sale and we have been enjoying the
best
rehearsal attendance ever in the history of the Eastside Band. Thank you to everyone who has helped the year to get off to a good start.
Next up, I will be encouraging students to register for District & All-State Band Auditions and we will formally be announcing trip plans for the spring.
If you haven't gotten on board with the Band Boosters, now is a great time. Plan to join us at Sharp Stadium on Tuesday, August 27th for the Concession Training while the band rehearses.
Thanks for your support and don't hesitate to
e-mail
or call me with questions. Oh - and be sure to follow
TPOEdirector
on Twitter.
Musically,
~ Mr. F
08.02.13

Good evening! Here are three things I need to share with everyone:

On the syllabus sent home today, I mistakenly listed the Remind101 code as @TPOEband and that is incorrect. All MB & CG people should actually text @TPOE to (424) 543-7245. I apologize for the confusion.
Parents are welcome to send a text to be included in the Marching Band Remind101 group, but I also wanted you to know there is a Booster Group as well. To be included in that one, please text @ehsbandb to the number above.

Please get out there and sell Cokes and other Coca-cola products this weekend! The flyer can be found HERE and the orders are due Monday. Remember, $1 per case goes directly into each student's account, but if you sell 10 or more cases, $2 will go to each student. *Special News - The Top Seller will win two tickets to Six Flags.
New on our website, you will be able to follow a link to the TPOE Google calendar. You can click HERE to go directly to it. There you will be able to keep up with the goings-on of the Eastside Band. After the start of our start of our regular MB rehearsal schedule and the pictures next Thursday, the next big event is the Band Booster meeting scheduled for Tuesday evening, Aug. 13th. Please plan to join us at 6:30pm; the band will be practicing, so bring your child and stay awhile.

Finally, we did have a great first day at Eastside and I am looking forward to next week. Please remember to have a parent confirm each CHARMS account and to e-mail me here.

Look to receive a band apparel order form from me on Monday. Thank you and have a great weekend!
~ Mr. F



07.23.2013
Hello Everyone!
Our pre-camp rehearsals went very well, this week's Band Camp is off to a great start, and things are already shaping up for the fall to be terrific!
We have an outstanding staff coming in to help with our students, we have wonderful volunteers working to feed, outfit, and take care of us, and we have a GREAT group of young people who will make up this year's edition of TPOE.
If you have not already logged-on to the
Charms Office
website, please do so. The school code is
eastsidehsband
, and your password is your student number. There you will see lots of band information and you will have access to the many other things we will do through Charms this year. Thank you to those of you who have already squared away your band fees for this coming year; if you haven't yet, please get on it. The details can be seen in your Charms account. Please do not hesitate to e-mail me with any questions.
Also, parents, please plan to attend the Eastside Open House on Wednesday, July 31st from 6-8 pm after which you will be able to see a performance by TPOE at 8:15. There are lots of great ways to get involved with the band and July 31st is just the beginning.
And kids, please be at school and ready to work each day this week at 8am sharp! We plan to get a lot accomplished this week, and I know we will reap the benefits throughout the year. Like I told everyone today, by starting an hour earlier, we can enjoy an additional hour of cooler weather each day.
Finally, please bookmark the band's website here and check it often for information. The Band Camp
schedule
is here, and there are a number of other things that will help keep you "in-tune" with the Eastside Bands. Once school starts, you can always check
The Weekly Band Agenda
.
Thank you! Have a great week - and Kids: Be sure to hydrate yourselves and to eat a good breakfast!
- Mr. F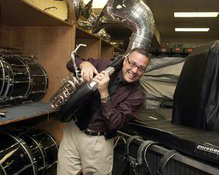 07.16.2013
It's time! Our Pre-Camp week is going well and we add more people tomorrow. Make sure you have a flip folder - Harris Band Instruments has them - you need one. We will start with instruments Friday.
Band Camp is next week. Click here for the full schdule -
BAND CAMP
- Mr. F
---
04.03.2013
It's the summer! I look forward to what should be a great year next year. Do get in touch with me if you have any questions and have a great summer!
- Mr. F
04.03.2013
Hello TPOE People (students and parents): Thank you for being part of and for what you mean to our band. I know that the Eastside Band is special and it wouldn't be nearly so without you. Please check out the band calendar links on our homepage, and plan to join us for the excitement that remains during the last seven weeks of the school year.
And for people who will be with us for 2013-14 ... GET READY!!!
Musically,
-Mr. F
03.17.2013
Way to go at LGPE people! Hands down the Concert & Symphonic Bands have both just completed the best back-to-back run in school history. Now let's go for a 3-peat! Thank you for making such wonderful music, people. And a special thank you to all the parents who came out to support us.
And if you haven't seen it yet, click here to enjoy the Symphonic Band's SUPERIOR Celebration.03.03.2013
Congratulations to the Eastside All-State Band Participants! Great job this weekend in Savannah and to the rest of the band, let's see that we have (more) people representing us in Athens in 2014.
Way to go Sneed, Kenny, & Reid!!!