There is always something going on with the Eagle Bands. . . So, stay in tune!

GREAT JOB at the first game ... The lightening made it a long night, but TPOE & the Eagles prevailed! Check out the schedule for this week.


---

PLEASE REMEMBER when you are picking up a Band Kid after a Football Game or Contest Night, DO NOT idle or park at the curb in the right lane at the front of the school!
You will block the band trailers and buses that are returning from the game. The trailers and buses must have access to the Band Room door in order to unload both kids and equipment. The kids and helpful adults have become quite efficient at unloading and getting everything back in the school so everyone can go home! Thank you!

---

---

---

Please take the Parent Survey above.
We really need your input!

---

REMEMBER TO TAG YOUR PICTURES #TPOE21 SO WE CAN FIND THEM!
​WE ARE OFF TO A GREAT SEASON! GO EAGLES! GO BAND!

---

WOW!! The Hollywood Christmas Parade is less than 3 months away!

Remember all final payments are due in October! For more information, go to our

Hollywood Information Page!

---
---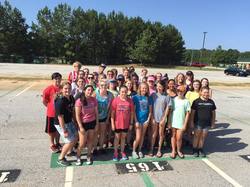 Welcome
to all
Newcomers
to our "Pride of Eastside" BAND and our website! We're so excited to have you join us! Check out our
Band Info page
for information about Band Fees, Charms, Remind, and much more! There is a
Weekly Band Agenda
posted to keep you updated on practices, events, etc.
If you have additional questions, please email us. Remember to check the website often for details throughout the year! You can also like the
TPOE Band Boosters Facebook Page
for more information and updates.
---
ANNUAL BAND FEES and Info:
Marching Band Costs: Rookies (New Marchers) $260 & Veterans $210. You get a lot for that price … and trust that not a dime is spent without careful consideration. The $50 extra for rookies includes marching band shoes, as well as some additional TPOE apparel which veterans already have. The fees cover camp expenses, staff, food (many meals, both in and out of season), and much, much more. It really is a bargain!
Wind players – please get a lyre and a flip folder. You will need them. We have a few for sale in the band office.
Get those Marching Band payments in -
And check the website often
!
---
---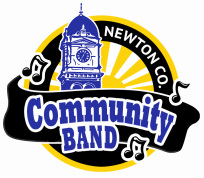 ATTENTION All TPOE Alumni!
Please consider playing with the Newton County Community Band this fall and in the future... ALL TPOE Alumni & Parents are welcomePractice is on Mondays, 7:00 - 9:00 pm at the EHS Band Room!
---
---