Welcome to The Pride of Eastside!
WELCOME TO THE PRIDE OF EASTSIDE!Great job this week at the Spring concert and the last two weeks visiting and helping at Cousins and ICMS. Thank you!

And thank you to our volunteers who helped clean the Band Room and make Banquet decorations!

*************************************************************The Banquet is Monday ...
Thanks to all who registered!***If you won't be eating with us, but would still like to come to the awards/recognition portion of the evening, please join us at 7pm in the Sanctuary of The Church at Covington: 11975 Highway 142 Oxford GA 30054​

---

There is always something going on with the Eagle Bands...

So, stay "in-tune" with TPOE!

(Get it? "In-tune")!

Always check the

Weekly Band Agenda (WBA)

for the very latest schedule!

---

---

​The 2017 Summer & Fall TPOE Band Schedule is now available on the
2017 Events Page including
Summer Band Camp, Football Games & Band Competitions!

---

---

---

TAG YOUR PICTURES #TPOE21 SO WE CAN FIND THEM!
​GO EAGLES! GO BAND!

---
---
---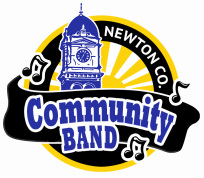 ATTENTION All Band Alumni!
Please consider playing with the Newton County Community Band this fall and in the future... ALL TPOE Alumni & Parents are welcome as are alumni from other schools and organizations!Practice is on Mondays, 7:00 - 9:00 pm at the EHS Band Room!
---
---