Welcome to The Pride of Eastside!
---
There is always something going on with

the Eagle Bands...

So, stay "in-tune" with TPOE! (Get it? "In-tune")!

Always check the

Weekly Band Agenda (WBA)

for the very latest schedule!

---

It's GAME WEEK! Don't miss the Weekly Agenda ... GO BAND!
(Click on the words WEEKLY AGENDA above and you will be taken directly there.)

DON'T MISS THE SPECIAL BAND PARENT NIGHT AT SHARP STADIUM
TUESDAY - August 15th at 7pm

NOTE: Please ADD Saturday August 26th as the "Finish the Drill " Rehearsal. Details to follow, but we'll need to learn the rest of The Drill that day! The rehearsal will begin at 1pm, stay tune for more details.
​
WELCOME TO THE NEW 2017 MARCHING BAND SEASON! And a BIG welcome to all our rookies and their parents! You are gonna love band!If you have questions about the TPOE program, the Band Information page is a good place to find answers. If you don't see your answer there, please email the Band Boosters or ask Mr. Fowler.

Our Weekly Band Agenda (WBA) always has the latest information on our practice/football/competition schedule!

!!!!!!!!!!!!!!!!!!!!!!!!!!!!!!!!!!!!!!!!!!!!!!!!!!!!!!!!!!!!!!!!!!!!!!!!!!!!!!!!!!!!!!!!!!!!!!!!!!!!

​* CLICK HERE to go open the 2017-18 Syllabus Link *PLEASE NOTE THE FOLLOWING CHANGE IN AGENDA!Also -

Remember the game that was listed as 8/17 is really

Saturday, 8/19*************************************************************************

ALSO PLEASE TURN IN YOUR MARCHING BAND & COLORGUARD FEES!

*************************************************************************

---

VINTAGE TPOE BAND SHIRTS ARE NOW AVAILABLE! Recently unearthed from the Band Room Treasure Chest, these TPOE collector items are being sold for the bargain price of $5! Check them out and let us know if you see something you like!

---

​Remember to check the 2017 Events Page for important upcoming dates such as Football Games & Band Competitions!

​We've got a BIG year coming up!

---

---

TAG YOUR PICTURES #TPOE22 SO WE CAN FIND THEM!
​GO EAGLES! GO BAND!

---
---
---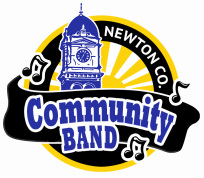 ATTENTION All Band Alumni!
Please consider playing with the Newton County Community Band this fall and in the future... ALL TPOE Alumni & Parents are welcome as are alumni from other schools and organizations!Practice is on Mondays, 7:00 - 9:00 pm at the EHS Band Room!
---
---