---
What a Band Camp! Thank you one and all ...
Next up a week of evenings:
Monday (Rehearsal), Tuesday (Pictures), & Thursday (Open House & Parent Show)
and then on Saturday, everyone is invited to watch
the DCI Southeastern Championships at the school.

*** Always check the Weekly Band Agenda frequently!***

Then next Monday (July 20th, we will have one more evening rehearsal before school starts.

Once school starts, we will rehearse on our regular schedule:
Mondays - After School, Tuesdays - Evening, & Thursdays after school
We'll start that Thursday afternoon August 2nd.


---

What a great time at the 2018 TPOE Band Banquet -- Thank you kids, parents, and especially everyone who worked to make it happen! Check back for pics!




---

---

---

​Congratulations to the members of the 2018 TPOE Colorguard!
​
Emily Adams, Hannah Buchanan, Mia Clark, Mary Edwards, Leeyah Evans, Avery Freeman, Saniyya Fulton, Brianna Gladue, Chyna Guinn, Hannaniah Hall, Emelia Jenkins, Hannah Jones, Maddie Kaylen, Abby Lang, Bryson Mahaffey, Lizzie Massey, Marie McBride, Caitlin McGowan, Kiara McKay, Cory McLendon, Abby Sugg, Emilee Walker, Keturah Washington, Anna White

---

---

​Remember to get your 2018 Marching Band Payments in for #TPOE23!



---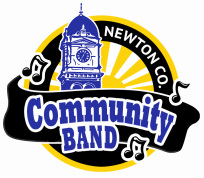 ATTENTION All Band Alumni!
Please consider playing with the Newton County Community Band this fall and in the future... ALL TPOE Alumni & Parents are welcome as are alumni from other schools and organizations!Practice is on Mondays, 7:00 - 9:00 pm at the EHS Band Room!
---
---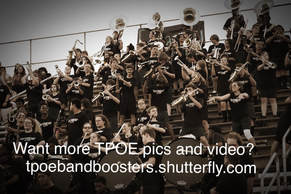 Please remember, you can always share YOUR band photos on the TPOE Band Boosters' Shutterfly account. We love all TPOE band pics! Go to tpoebandboosters.shutterfly.com and post to the appropriate album!
---