There is always something going on with the Eagle Bands. . . So, stay in tune!

The year is winding down - Get those MB Deposits in soon!

We've made it - The end of the year & The Summer are upon us ... Woot, woot!

Be sure to check the WBA!Just click on WBA above...Pool Party, Graduation, some time off, and then 3 Tuesdays and a Thursday ...
and then "Around the World in 8 Days!"
​

​

Welcome

to all Newcomers to our "Pride of Eastside" BAND and our Website! We're so excited to have you join us! Check back often for details throughout the year, and also go to the TPOE Band Boosters Facebook Page for more updates.

Click here for the EHS Band Boosters Facebook Page

MARCHING BAND 2016 is right around the corner ...

The Summer '16 Plan is below ....

Here is our Summer Schedule as it stands as of February 2nd:

We will have several Tuesday evenings in June and early July (for folks who are "in town." Then, we will crank up the

20th Anniversary Edition of TPOE

(Our 21st Band Camp - Woot woot!) with a week of Pre-Camp which will be followed by "BAND CAMP" later in July. Here is the schedule:

Tuesdays, June 14th, 21st, & 28th for everyone who is in town.
Be here if you are able - 6:45-8:45pm
and also, Thursday, July 7th

July 11th-15th: PRE-CAMP (Early Week)

We'll do mornings with Rookies and Officers and then by Thurs & Fri we will have everyone report. Drumline & Colorguard will aslo have a couple of additional afternoons that week.

July 18th-23rd: BAND CAMP (That would be The 20th Anniversary Band Camp!!!)

Band Camp consists of Monday thru Friday full days, plus Tuesday and Thursday evenings. An incredible amount of things will be learned and a ton of FUN will be had. Meals every day are part of the camp and lots of parent involvement helps the week fly by and the band to SOAR!

​

The week of July 25th

School starts this Friday, and we usually have a couple of evening rehearsals and often the marching band pictures made during this week.

The "normal" Fall School Schedule will be as follows (but is subject to change as needed):

Mondays: After school, indoors until 5:15 pm
Tuesdays: Behind the school 6:30-8:45 pm (This time will adjust relative to Sunset each week - Stay tuned)
Thursdays: Full Marching Band practice after school until 5:45 pm
Fridays: EHS FOOTBALL Games as announced - please check the Weekly Agenda!

---

Here is the information about signing up to help the band by shopping at Kroger:

The Pride of Eastside Band is registered for

Kroger's Community Rewards

program. With this program, our supporters simply register their Kroger Plus cards, choose "The Pride of Eastside" as their Community Rewards organization, and each time they use their Kroger Plus card, The Pride of Eastside Band receives money! Kroger will send us quarterly payments of up to $8,000. And, in case you are wondering, this will NOT affect your fuel points! Registering is easy! Just follow these steps:

Register online at

krogercommunityrewards.com

Click on Sign In/Register
If you are a new online customer, click on SIGN UP TODAY in the 'New Customer?' box and follow the directions to set up your online account. If you have previously registered, then just sign in.

• After you have established your account, click on Edit Kroger Community Rewards information and input your Kroger Plus card number. Then type "The Pride of Eastside" as your organization, or enter our group number which is 34813, and select The Pride of Eastside from the list.

• To verify you are enrolled correctly, look for The Pride of Eastside at the bottom on your "My Account" information page. Every time you swipe your registered Kroger Plus card or use the phone number that is related to your registered Kroger Plus card, Kroger will donate $ to The Pride of Eastside Bands. Don't forget to ask all your family members and friends to register their Kroger cards. Happy shopping and Go Eagles, Go Band!

RECYCLING: It's SO VERY EASY!Simply take your recyclables (bottles, cans, plastics, newspapers, etc...) to the center just off Herring St., just north of Bulldog Tire on Elm Street in Covington. There, the nice folks who work there will weigh what you turn in and take it for you, and then you just go inside the building and find the book marked 'Schools' and write down your amount on the Eastside Band page. Then every quarter, Keep Newton Clean and Beautiful sends the Band a check.
Spread the word ... It really is that easy!!!
---
---
---
Note: On Game or Contest Night pick-up: Please do not idle or park at the curb in the right lane at the front of the school - You will block the band trailers and buses returning from the game. The kids and helpful parents have become quite efficient at unloading and getting everything back into the school, and if the trailers and buses can get to door adjacent to the band room quicker, everyone can go home much sooner. Thank you!
---
---
Volunteer Opportunities:
If you're interested in helping with the band this year, please email
Mr. Alan Fowler
or the Band Booster President
Christy Lyons.
We always need volunteers for concessions and chaperones - please get involved and support your student!
Please see the Band Boosters Page for info on all our
Committees & volunteer opportunities!
---
Keep your CHARMS login and volunteering instructions handy for future events: Here's how: Go to www.charmsoffice.com (you can click on the CHARMS button at the top of this page)

Enter eastsidehsband as the student code

Then enter your Student # as the password, unless you have changed it. Click "Volunteer" and then on the next screen, click "Show Volunteers Needs" - you can register here to help with concessions, chaperoning, Feed-the-Band, etc...

---
---
Official 2015-2016 Band PICTURE DAY
Soon you will be able to view the proofs and order prints from the official July 28th photoshoot with
Ezell's Studios
, by going
to their web gallery here.
(these may still be the 2014-2015 pics - soon to be updated)
---
---
REMIND 101 is now just "Remind"
Parents and Students: Please sign up for Remind - Text @TPOE to this phone number: 424-543-7245

@TPOE is the group for the band students to receive class notes, practice reminders, assignments, etc.

All Parents should ALSO text @ehsbandb to the 424-543-7245 number. This is the Remind group for Band Booster info and reminders.

Remind is a safe way for teachers to send text messages to students and stay in touch with parents. It is a notification program that sends out text and email messages directly from the teacher. It does NOT provide conversation interaction. Teachers create a class in REMIND and the class is assigned a unique code that is used when students and parents sign up for text or email notifications. See the short video below for more information:

---
FEES and Info:
Marching Band Costs: Rookies (New Marchers) $260 & Veterans $210. You get a lot for that price … and trust that not a dime is spent without careful consideration. The $50 extra for rookies includes marching band shoes, as well as some additional TPOE apparel which veterans already have. The fees cover camp expenses, staff, food (many meals, both in and out of season), and much, much more. It really is a bargain!

Wind players – please get a lyre and a flip folder. You will need them. We have a few for sale in the band office.

If you still have any LGPE outfits, please return to Mr. F as soon as possible!
(Dresses, Shirts, and Pants)
Get those Marching Band payments in -
And Check the website often
!
---
SPECIAL, SPECIAL, READ ALL ABOUT IT!
The 2015-2016 Official School Calendar can be found HERE... Check out the Director's Note page. There you will see this fall's football schedule. And check out the Weekly Band Agenda for upcoming rehearsals!GO EAGLES! GO BAND!!
Many Thanks to all of our great Band Booster Volunteers! If you haven't already, please see a list of all the Committees here
- we need lots of volunteers to make the year successful for TPOE, so please send an email to any of the committee chairs if you can help (email links are on the page). Get involved and support The Pride of Eastside Eagle Band!
---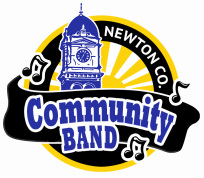 ATTENTION All TPOE Alumni!
Please consider playing with the Newton County Community Band this fall and in the future... ALL TPOE Alumni & Parents are welcomePractice is on Mondays, 7:00 - 9:00 pm at the EHS Band Room!
---
---
Click here to access
CHARMS
where you can find all your band account info - Enter
eastsidehsband
as the school code. Your student number is your password. Please email
Mr. Fowler
if you having any problems with your log-in.