Welcome to The Pride of Eastside!
Thank you to all who auditioned for the 2017 TPOE Colorguard!

We appreciate your effort and time this week. Listed below are the names of those who made the group. Congratulations and best wishes for a terrific Spring Break:

Emily Adams, Lauren Cumming, Mary Audrey Edwards, Leeyah Evans, Corine Fuller, Saniyya Fulton, Brianna Gladue, Hannaniah Hall, Maddie Kaylen, Abby Lang, Bryson Mahaffey, Lizzie Massey, Marie McBride, Caitlin McGowan, Kiara McKay, Cory McLendon, Ivy Shepherd, Payton Smith, Abby Sugg, Anna White

​Please plan to attend the Colorguard Parent Info Meeting after Spring Break. Expect an email from Mrs. F sometime in the next week.

Thank you for your understanin

There is always something going on with the Eagle Bands...

So, stay "in-tune" with TPOE!

(Get it? "In-tune")!

Always check the

Weekly Band Agenda (WBA)

for the very latest schedule!

Tremendous job by the Concert Band at Southwest Dekalb!!!Straight Superiors, both on stage & in sightreading!

But more importantly - just a really nice job all the way around ... Thank you!

Special Note: This year's CB LGPE performance marks the first time in the history of the Eastside Concert Band (est. 2001) scored "Straight Superiors" two years in a row.

AND not to be outdone ...The Symphonic Band

went out an nailed it this past Saturday at Newton.

Straight Superiors, both on stage & in sightreading!
​But more importantly, Saturday's performance was simply outstanding!!! Just wow ...Thank you, band members for you outstanding effort,

and thank you, parents, friends, alumni, & colleagues for being a terrific audience for us.

---

THANKS TO ALL WHO CAME TO THE
BAND BOOSTER MEETING -
Information covered in the meeting can be found here!

Remember that TPOE Band includes students in Marching Band, Color Guard, Managers, and Concert & Symphonic Bands.

---

​The 2017 Summer & Fall TPOE Band Schedule is now available on the
2017 Events Page including
Summer Band Camp, Football Games & Band Competitions!

---

---

Thank you Kennesaw State University for hosting the EHS Symphonic Band at the KSU Invitational!​We had a wonderful time at your beautiful school!Pics from the event are now available on the Photos page!To see the performance, please visit the TPOE Band Booster Facebook page.

---

---

TAG YOUR PICTURES #TPOE21 SO WE CAN FIND THEM!
​GO EAGLES! GO BAND!

---
---
---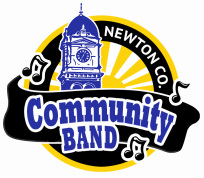 ATTENTION All Band Alumni!
Please consider playing with the Newton County Community Band this fall and in the future... ALL TPOE Alumni & Parents are welcome as are alumni from other schools and organizations!Practice is on Mondays, 7:00 - 9:00 pm at the EHS Band Room!
---
---